It's not too early to start thinking about the holidays. This festive planner is an excellent tool for getting you prepared for the upcoming Christmas season! You can easily plan ahead for events, family gatherings, or just everyday life during the holidays. The Ultimate Christmas Planner is the best tool for any holiday lover who just needs a little help with holiday planning!
There are loads of things that come up during the time leading up to Christmas Day. And, this ultimate printable Christmas Planner will be your personal helper through the holiday season! It is a must-have and a lifesaver! And, it is FREE!!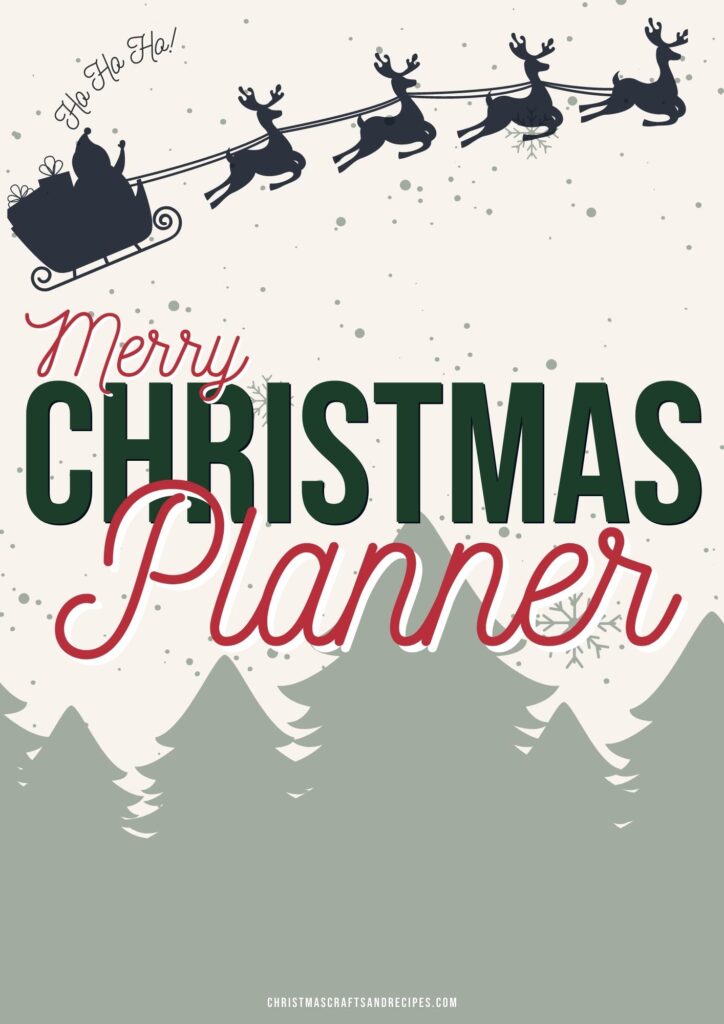 The Christmas Planner has 34 gorgeous and festive pages. This ultimate planner is designed to help you be able to create the perfect holiday for your family!
Free Printable Ultimate Christmas Planner
This fun, easy printable Christmas Planner will have you effortlessly planning your way to the perfect holiday season!
Download it today and enjoy these incredibly helpful features:
*An innovative space for tracking both wants and needs
*Meal planning and shopping list
*Place for your notes and reminders
*Printable Christmas gift tags
*Printable leftover tags for food
*Advent Activities Calendar
*Month of December calendar
*To-do's list
*Christmas cooking prep list
*Printable Christmas decor bin labels
*Decor shopping list
*A page to list all the gifts you bought online and their tracking numbers
*Gift planner
*Budgeting sheet for Christmas spending
And SO much more!! Download it HERE!!
Why Do You Need A Christmas Planner?
If you're like most people, you might admit that your holidays can get a little bit out of hand. With so many traditions and celebrations rubbing shoulders together in one time of year it can be hard to keep your priorities straight during the holiday season. This is why we recommend our Christmas planner! It is filled with spaces to plan EVERYTHING from food ideas, invitations, budgeting, and more. Don't be stressed this holiday season or feel stressed out about what to buy for your loved ones. Now you can plan your holidays in advance!
As you are planning your holiday season, make sure you have a hot beverage near you to keep you warm and cozy! We love these hot cocoa bombs! They are so tasty and are so fun for the kids to make and drink!
I hope you enjoy this Christmas planner and find it helpful to plan for the upcoming holiday season. Let me know if you use it and let me know how you liked it! Thank you!