I have a yummy recipe for you today! It is for a peanut butter truffles recipe and you are going to love this one not only because they are EASY to make, but they are SO delicious! They would make a perfect tasty homemade gift for that special someone, make for a family get-together OR make them for your family and watch how quickly they disappear!
Peanut Butter Truffles Recipe
Delicious peanut butter taste with a drizzle of milk chocolate, these are sure to please everyone's tastebuds this holiday season!
Peanut Butter Truffles
These delicately textured, melt-in-your-mouth peanut butter truffles are out of this world! Combined with milk chocolate, they're the perfect balance of sweet and salty
1 1/2 cups brown sugar
1 1/2 cups smooth peanut butter (or crunchy!)
2 cups peanut butter candy melts
10 chocolate-flavored candy wafers
Mix together peanut butter and brown sugar. This should make a dough. If too wet add a little more brown sugar, if too dry add a little more peanut butter.

Place dough into each dome mold. Place in the freezer for one hour. Once solid it's time to dip them in the peanut butter candy melts.

Melt peanut butter candy melts as directed. Dip the peanut butter truffles into the peanut butter candy melts. Let excess drip off and place on parchment paper to dry.

Melt the chocolate wafers and drizzle with a spoon over the top of the truffles. Let dry.
You can store them in an air-tight container in the fridge. If you need to keep them longer they can be placed in the freezer for up to a month!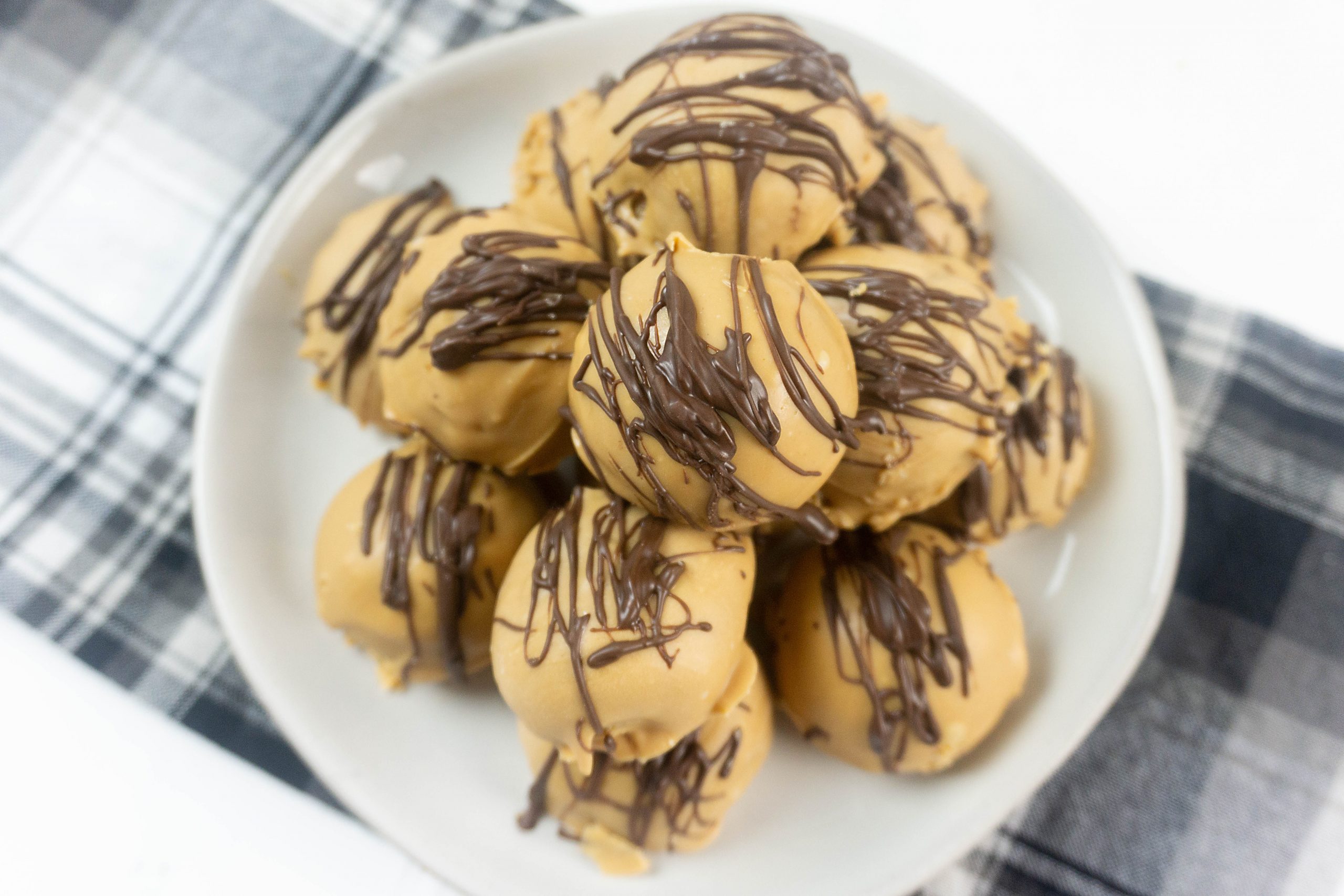 *This post includes my affiliate links
Shopping List!
Here are the ingredients and supplies you will need to make these peanut butter truffles!
*Chocolate Flavored Candy Wafers
Let me know if you make these! I would love to hear how they turned out and how much you liked them!
Some other recipes I think you will love:
*breakable chocolate balls with candy inside!
*Christmas bark recipe with crackers
PIN IT