Every adult needs a beverage at the end of a long day, right? I know not everyone drinks alcohol and that is okay! But, for those of you that do, this Grinch Cocktail Adult Beverage Recipe is for YOU! I also have a non-alcoholic version of it too! You will find that at the bottom of this post.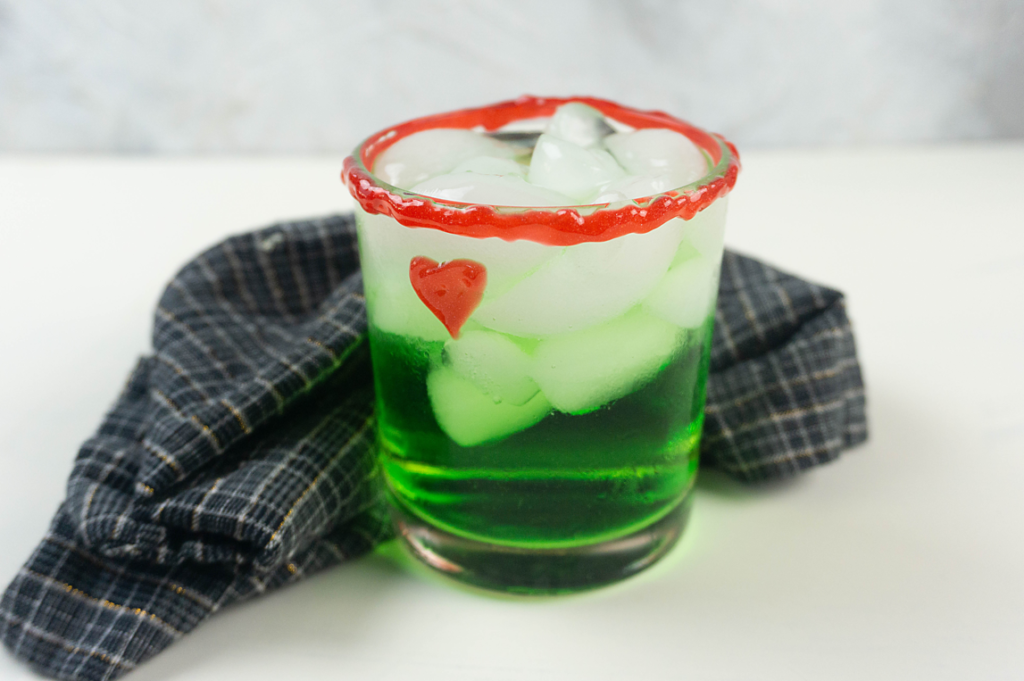 *This post includes my affiliate links
I know that the holidays can be stressful for many reasons. Some don't want to celebrate it because a loved one has passed that year or around this time of year. For those of you that have had a loved one pass this year or around this time of year, my heart goes out to you. I cannot even imagine the pain holidays may cause you! So, that is one stressful reason why you might need a cold beverage at the end of a long, tiresome day. Or, maybe you just had a bad day and need to unwind. Either way, this fun Christmas drink is for you.
Make this adult Christmas drink for yourself or for friends too and then sit down and watch 'How the Grinch Stole Christmas'. What a nice way to start off your holiday season!
Grinch Cocktail Adult Beverage Recipe
Here is the easy recipe for this adult beverage! Enjoy!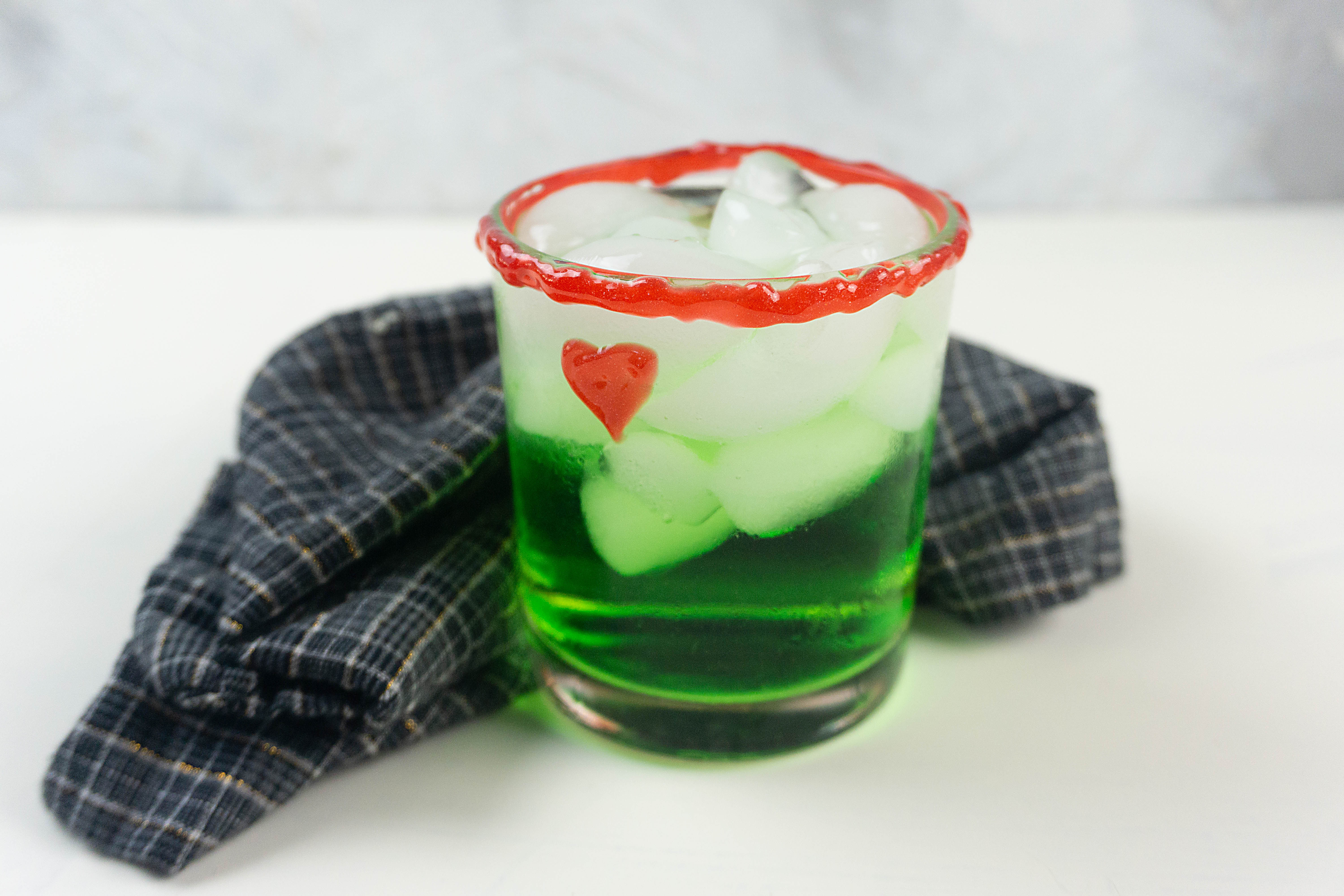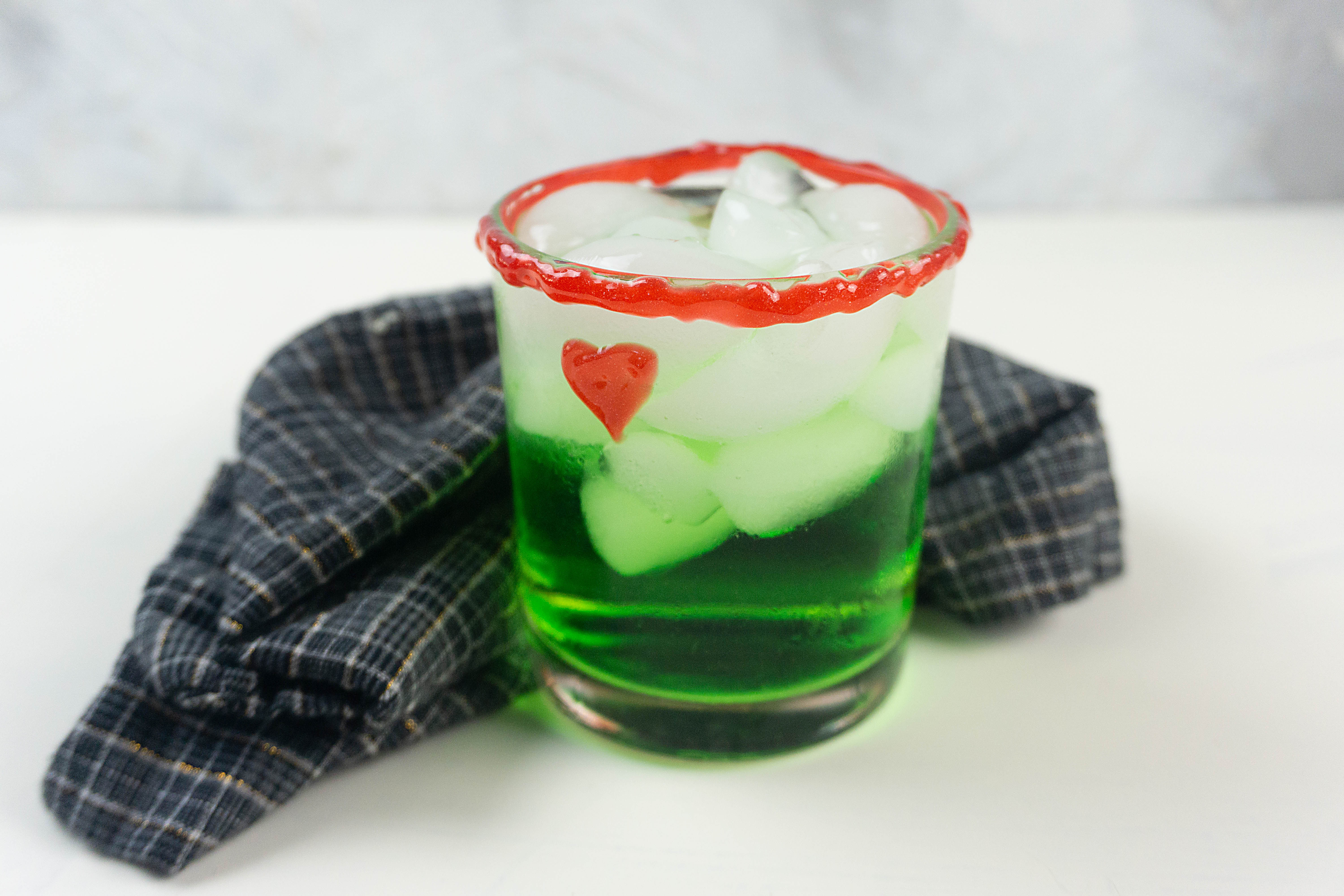 Grinch Cocktail Adult Beverage Recipe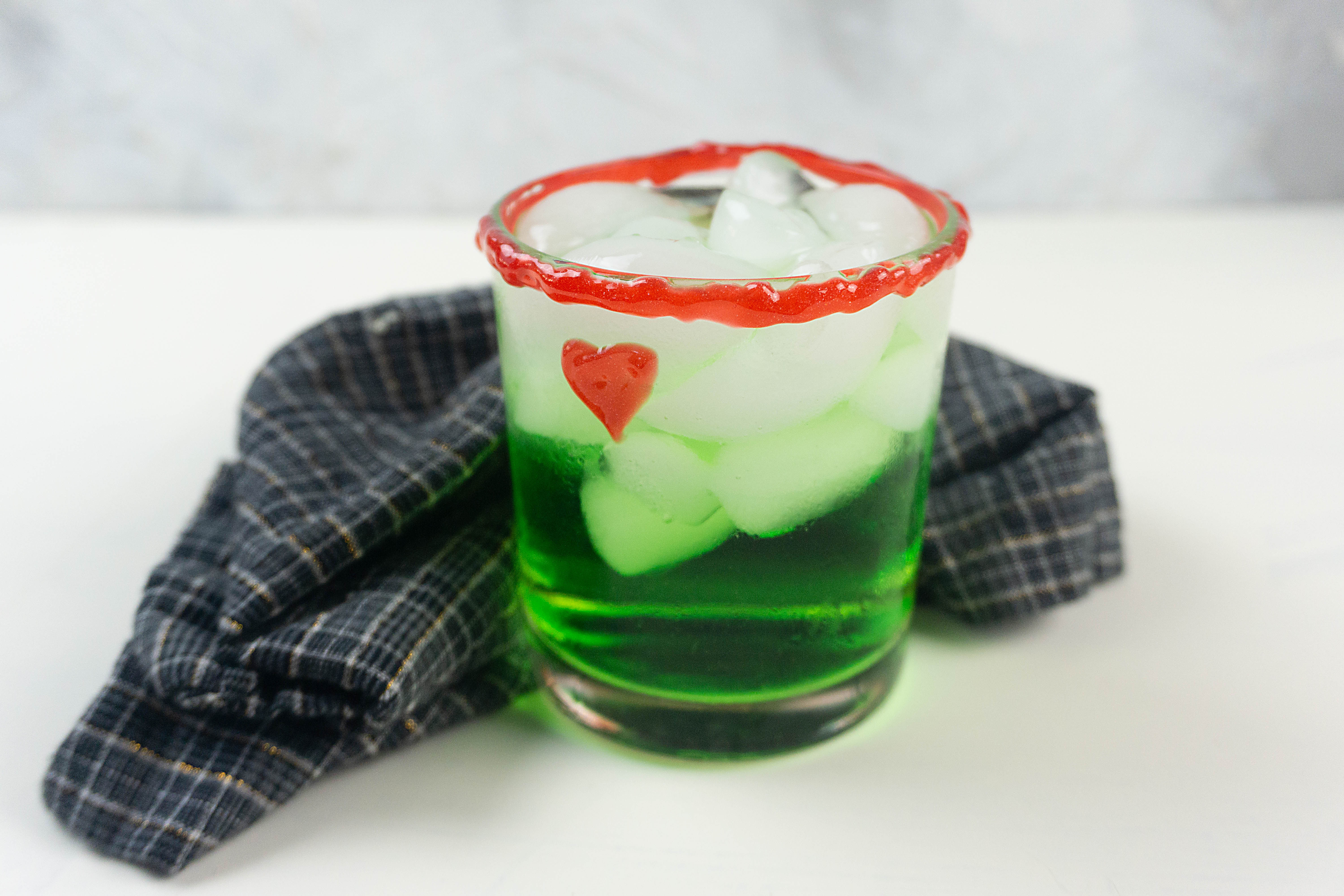 Wilton red sparkle gel
Cocktail Glass
spoon for stirring
1 oz. sweet melon liqueur
1 oz. green apple vodka
2 oz. 7UP or any lemon lime soda
Ice
Decorate the edge of the glass with red sparkle gel. Add in ice.

Pour in sweet melon and green apple vodka. Pour in 7UP and stir.

Add red heart with sparkle gel to the outside of the glass.
Isn't this alcoholic drink super cute? I am sure there are ways to make this non-alcoholic too for the kids or for those of you who do not drink alcohol. Let's see how we can do that! See below!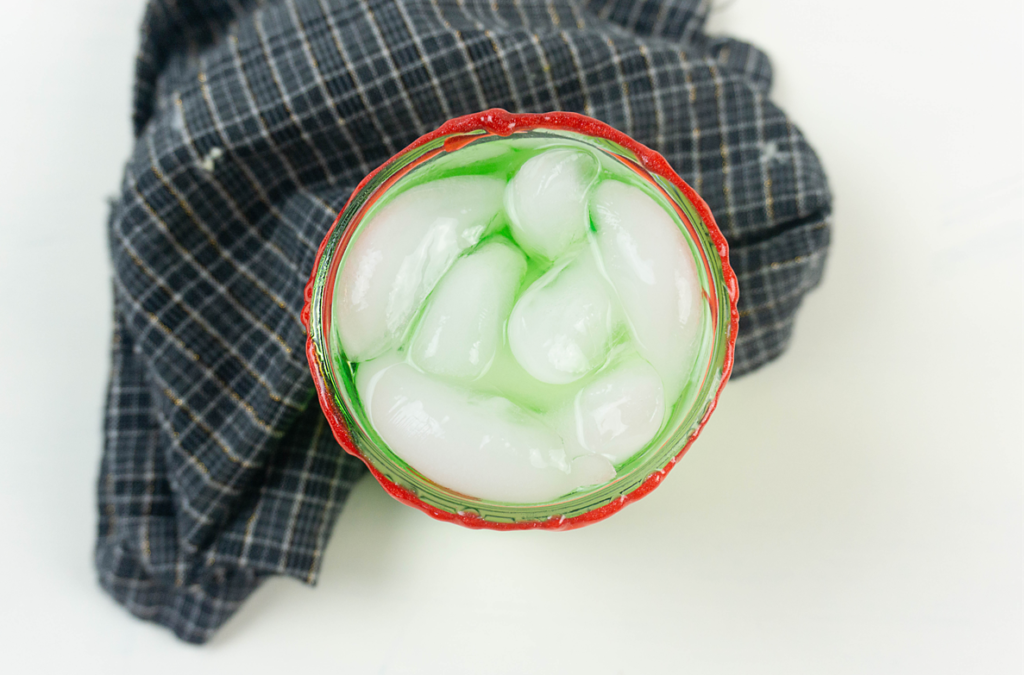 How To Make The Grinch Cocktail Kid-Friendly!
Instead of using liqueur or vodka, substitute those things with more 7up or sprite (lemon-lime soda) and add a TINY drop of green food coloring to the drink. Then, use the Wilton red sparkle gel to the rim of the glass and draw a heart on the side of the cup, and voila! You have yourself a non-alcoholic version of this cute and classic Christmas drink that your non-alcoholic friends can enjoy and your kids too! Everyone will be happy 🙂
Let me know if you make this fun, Christmas drink! I would love to know how it turned out for you!
Kim
If you enjoyed this recipe, check out my other recipes on this blog:
*Old-Fashioned Fudge with Marshmallows and Walnuts
*Glazed Vermont Maple Cookies with Pecans
PIN IT!